Back in 2014, when we were known as TripQue, we set out on a quest to find the best xiao long baos in the Bay Area. Mind you, this was before Din Tai Fung took a stranglehold on the South Bay market. In the three years since, the xiao long baos have become as ubiquitous as craft beers and bearded millennials barhopping in the Mission. Scour any online publication – sfist, sf.eater, San Jose Mercury News and even quora – and no doubt there is bound to be some controversy since no one on the internet agrees on anything. But in those three years as much as we think things have changed, things still stay pretty much stays the same. The only visible changes have been the layout of this site and our hard earned dad bods – definitely two things to be proud of.
Where our list differs from other lists mentioned previously is that we aren't just concentrating our rankings in the city of San Francisco. There's a whole big world out there outside of the city so why limit ourselves to the few fog filled square miles that all prior publications seem to limit themselves to. Some of the best xiao long baos are found in the south bay, home to heavily Chinese-centric areas such as San Jose and Fremont. Apologies to all the San Franciscans but many of your favorites(eg. Kingdom of Dumplings) didn't make it onto our list.
So its time to refresh our list of the best xiao long baos in the San Francisco Bay Area.
Nine:

Dumpling Time
(San Francisco)
If there was ever a new age xiao long bao shop that took on every conceivable hipster-based trend this would be it. The industrial vibe, the ramen-esque lines and photo/filter worthy presentation, this place is the Instagram generation's wet dream. That is not to say Dumpling Time is bad, no, in fact its quite the opposite. Its one of the most progressive xiao long bao places with techniques that harkens back to a simpler time where meat juices are wrapped in springy rice flour. Our favorites are the tom yung goong flavored xiao long baos and the made-for-pictures King-Dum.
Price: $8.00 for 6 pcs
Dumpling Time
11 Division Street, San Francisco, CA 94103
415.525.4797
IG: @dumplingtime_sf
www.dumplingtimesf.com
Eight:

Dragon Beaux 俏龍軒
(San Francisco)
We've written about Dragon Beaux before as one of our weekend picks and we still love the place to no ends. Their standard xiao long baos are solid, no complaints there;  but their colored xiao long baos are the real stars of the show. With each color representing a different flavor(red = beets, black = truffle, yellow = crab roe, green = kale) these remind us of the similar baos we had in Singapore and that memory has served us well for all these years. What I love about Dragon Beaux is their willingness to take risks with tried and true Chinese cuisines and making them foreign, yet familiar in both flavor and presentation. Often times these risks pay off, big time.
While the xiao long baos don't look like much the taste of them are impeccably delicious. Where it lacks is the amount of soup as it is the only thing holding them back from being higher on our list. Still, we don't hesitate to come back to Dragon Beaux, just as long as the crowds don't get too crazy.
Price: $6.95 for 5 pcs
Dragon Beaux
5700 Geary Boulevard, San Francisco, CA 94121
415.333.8899
IG: @dragonbeauxsf
www.dragonbeaux.com
Seven:
Koi Palace
(Daly City)
Koi Palace needs no introduction from us. Though we've rated its sister restaurant, Dragon Beaux, a tad lower, frankly speaking there isn't much drop off between the two. Koi Palace wins out on account of being an undisputed San Francisco institution. Though known mainly for their dim sum, their xiao long baos are no slouch in the taste department.  Thank god for the tin foils underneath each bao as we'll surly need a pair of clean yoga pants from spilling all the juice.
Price: $5.80 for 4 pcs
Koi Palace
365 Gellert Boulevard, San Francisco, CA 94105
650.992.9000
IG: @koipalace
www.koipalace.com
Six:
Full House Dumpling 松滿湯包
(Fremont)
Aside from the awkward name and its glaring reference to a very famous Korean drama, Full House Dumpling is no joke. The restaurant is founded by a couple of Taiwanese owners and its pedigree reminds us of Din Tai Fung. Thats not to say its on the level of a DTF, but certainly Full House Dumpling's soup dumplings are no slouch. Its dumpling skin is springy and thin, but strong enough to cradle the soup like a new born baby calf. When you sit down at the restaurant, the wait staff immediately sets up your ginger and soy sauce in preparation of the incredible meal you are about to experience.
Price: $5.95 for 6 pcs
Full House Dumpling 松滿湯包
6092 Stevenson Boulevard, Fremont, CA 94538
510.230.0773
Five:
House of Dumplings 水餃之家
(Union City)
As a holdover from our last list, House of Dumplings hasn't changed much and we are all better for it as it still maintains one of the top spots on our list. Truth be told, House of Dumplings isn't winning any awards for presentation and frankly speaking the xiao long baos don't look all that different than any other baos here. But we find ourselves coming back to this total hole-in-the-wall because these baos just…. taste right. The skin may be a bit thicker and the filling could be a bit more generous, but there isn't a more complete bao on this list when it comes absolute taste. We like this place a lot.
Price: $4.95 for 6 pcs
House of Dumplings水餃之家
109 Appian Way, Union City, CA 94587
510.324.8868
FourSquare: house-of-dumplings
Four:
I-Shanghai Delight 阿拉上海
(Fremont)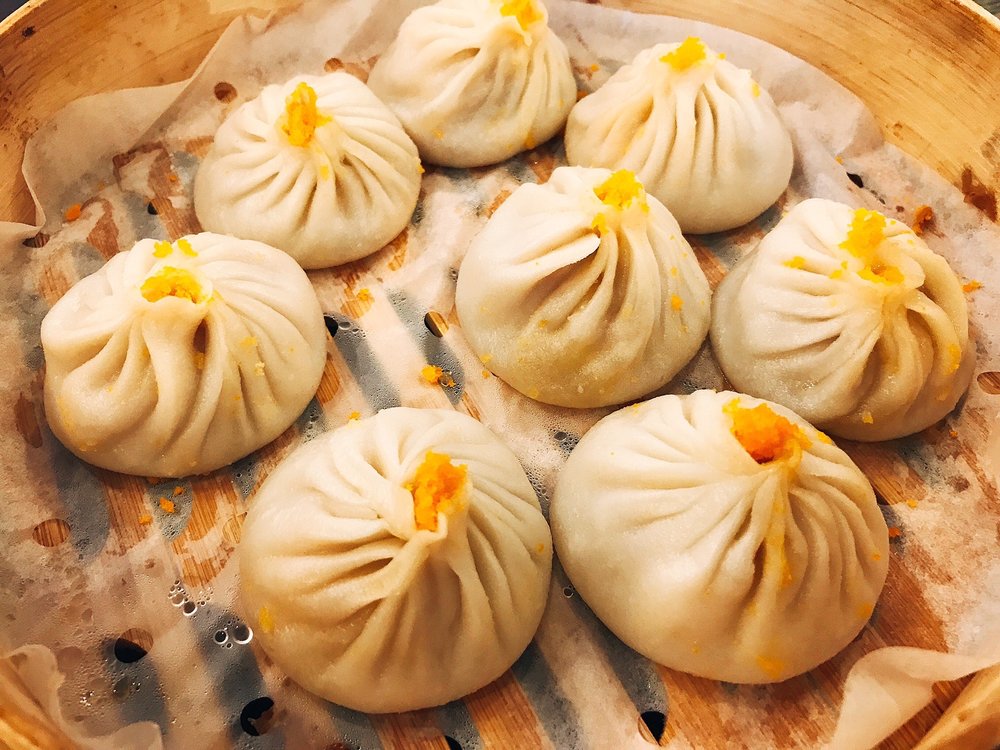 I-Shanghai has been blowing up all the Asian foodies boards for the last few months and even now, the hype on this place hasn't been slowing down. Getting a seat at I-Shanghai is tougher than snagging a Willy Wonka golden ticket and revelers who get here at 10am on a Sunday can still expect to wait up to two hours.  Its no surprise that even the negative reviewers on Yelp still rate I-Shanghai's xiao long baos as definite five stars even if the other items aren't so hot.  All of their xiao long baos are freshly made and have more delicious meat juice than a water ride at Magic Mountain. I suggest breaking out your old juicy sweatpants since you probably won't find a better occasion to rock them outside of Halloween.
Price: $8.95 for 8 pcs
I-Shanghai Delight
6016 Stevenson Boulevard, Fremont, CA 94538
510.709.1196
Three:
Dumpling Kitchen
(San Francisco)
Our grand winner from last time around! Although Dumpling Kitchen has now dropped from first to third place it doesn't mean that the xiao long bao has gotten worse. I would venture to say that in the three years since our article, we've finally found places that are worthy of overtaking the venerable champ. We still are madly in love with their crab xiao long baos because of their smooth balance of savory and juicy that none of its predecessors could ever achieve. Bonus here is that their soup has never been too hot and its always just right.
Its great to see that their business has increase three folds since our first review. Gotta keep supporting a piece of the local community and we encourage you to do the same too.
Price: $8.95 for 10 pcs
Dumpling Kitchen
1935 Taraval Street, San Francisco, CA 94116
415.682.8938
Two:
Din Ding Dumpling House
(Fremont)
Located in a sad sacked strip mall? Check. Is the restaurant filled with people at all hours of the day? Check. Does the name sound like a pirated version of a more well known restaurant? Check.
Din Ding Dumpling House checks all the stereotypical boxes of a solid xiao long bao restaurant. Good thing too because we are in love with this place. If we came up with an award for the soupiest dumplings in the Bay Area then Din Ding Dumpling House would sweep more categories than Taylor Swift. San Franciscans need to make the pilgrimage down to Fremont because your life will never be the same after tasting these xiao long baos.
These guys are so authentically Chinese they don't even need no stankin' website. Get here early because the line gets stupidly insane during the weekends. On top of that, this article probably won't make that any better…
Price: $8.50 for 8 pcs
Din Ding Dumpling House
3213 Walnut Avenue, Fremont, CA 94538
510.797.8122
Grand Champion:

Din Tai Fung

(San Jose)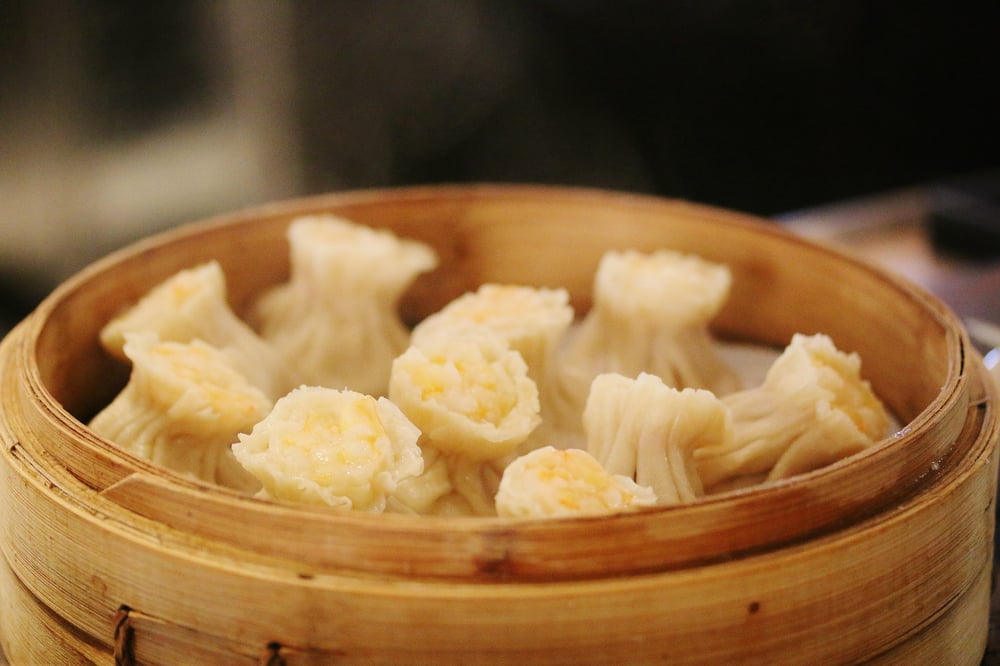 Vice christens it "the single greatest bite of food I've ever had in my life." Foodamentals has worshipped numerous times at the altar of xiao long bao goodness and we've even went behind the scenes to unveil the secret life of a Din Tai Fung waitress in Taipei. There is literally nothing we can possibly add to this piece. If you haven't gone yet, just go. Now.
Just prepared to wait at least 2 hours if you are showing up on a Saturday. Sadly, no reservations are taken so you are on your own.
Price: $8.00 for 6 pcs
Din Tai Fung
Westfield Valley Fair Mall
2855 Stevens Creek Boulevard, San Jose, CA 95050
408.248.1688
IG: @dintaifungusa
www.dintaifungusa.com
EDITORS NOTE
Dropped from 2017 Rankings
Kingdom of Dumplings(San Francisco), Xiao Long Bao Kitchen(South City), Shanghai Restaurant(closed)
In hindsight, we weren't huge fans of Kingdom of Dumplings due to the fact we didn't like their thicky thick skin. Xiao Long Bao Kitchen's quality hasn't been as good as it was from years before and sadly, Shanghai Restaurant has closed down. Though if you search, there are like a million other restaurants named Shanghai Restaurant to take its place. RIP old friend, RIP.
If you enjoyed this article, consider liking us on Facebook, Instagram or Twitter!