Malls are a wonderful thing. Some may argue it is a dying business, whereas the good people in Kaohsiung, Taiwan might beg to differ.
E-Da Outlet Mall in Kaohsiung unveiled a new indoor slide. Billed as Asia's "most perspective slide" (whatever that means) it features a four story drop, taking the rider from the 4th floor to the 1st floor in less than 10 seconds. The slide is themed after Jack and the Beantalk with riders twisting and turning at a maximum of 110 degrees all the while hoping that the slide bolts don't magically unlatch themselves on the way down.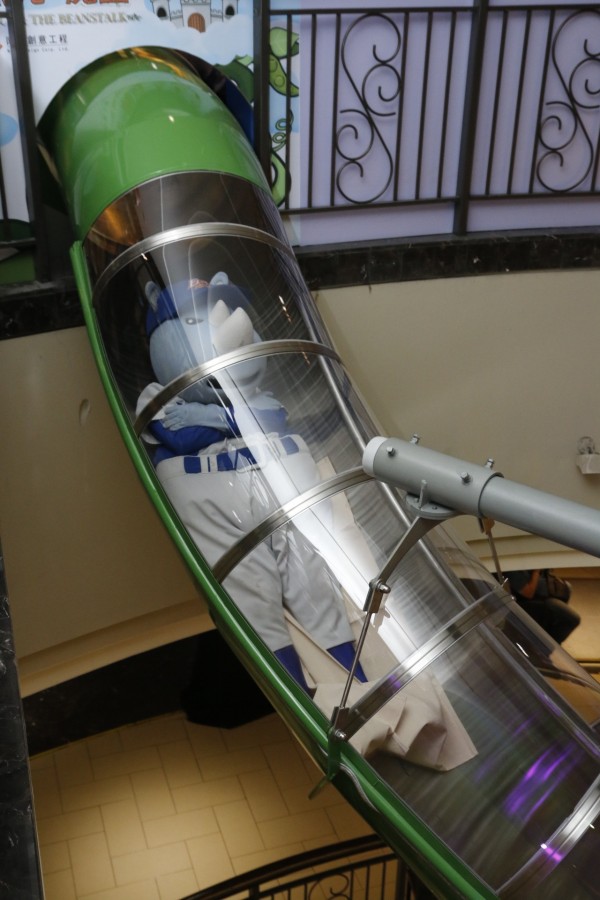 Riders slide down a translucent tube and are treated to an aerial view of the mall. Surprisingly, this isn't the first spiral slide in Kaohsiung. In fact, the spiraliest(is that even a word) slide is located nearby at Kaohsiung Museum of Science and Industry.
Address 義大世界購物廣場C區 4th Floor
Price 100 NT
Source [ettoday] Picture Source [itn] [udn]