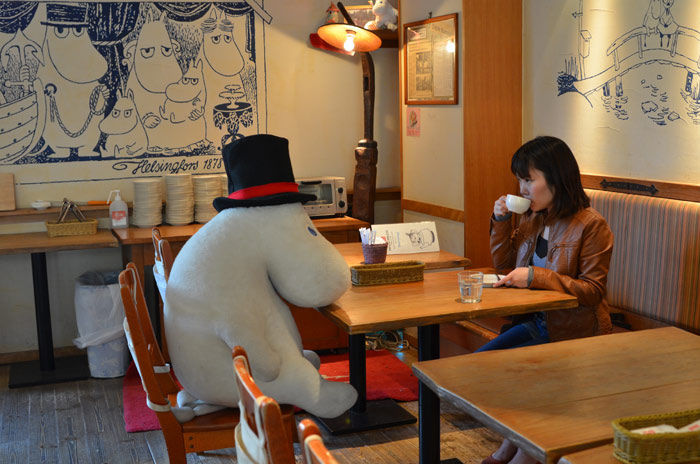 You are starving. You are on a business trip in a city you don't know, with no one you want to be with and you need some food, fast. Do you opt for the tried-and-true, but gut bustling spectacle known as Micky D's? Or do you chance it by going to the Cheesecake Factory and eat by yourself –  like the single person that you are. If you are me, I usually opt for choice C – order the $25 turkey club from the hotel's room service menu.
I am assuming this is an all too common epidemic that is sweeping Japan since there exists a market for restaurants to offer up companionship, outside of KTVs. That's exactly what Moomin cafe , nobly, strives to do. Moomin will provide you with a stuffed animal companion to keep you company for the entire duration of your meal.  Essentially, you are paying for the meal and the use of the stuffed animal themselves, provided you don't soil them.
All of the stuffed animals are based around the characters from a cartoon called Moomin, which also happens to be the namesake of the cafe. For the uninitiated, Moomin was created by a company out in Finland and have been translated into multiple different languages. If you peruse Youtube(also linked below), you can catch a glimpse of the English dubbed version.  The cartoon features a family of hippo-like animals. They are so popular, they not only have their own TV series, but even their own theme park out in Finland.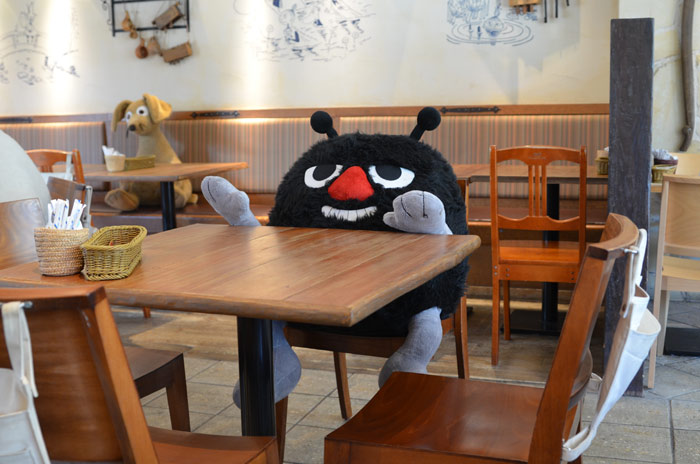 According to the experience of Twitter user Haru, the staff at Moomin Cafe will take steps to ensure their diners are never lonely. Upon being seated in the restaurant, a member of the staff came up to Haru and said there is someone who would like to sit with her, if she didn't mind. In most countries, that generally means someone is getting a lapdance or the cops need to be called in. Turns out, the staff was making the request on the behalf of the Snork Maiden, the girlfriend of the main character, Moomintroll. So if you distilled this down properly, not only will you get solicited by strangers, but apparently, the stuffed animals in this cafe can talk. Sounds like a Jurassic Park gone wrong.
In all seriousness, I gotta give it up to the Japanese for coming up with these crazy, yet, pretty cool ideas. Frankly, who doesn't enjoy the companionship of a plush friend every once in a while. Even if you have to pay for it on a per hour basis. I mean, that's what Thailand is for.
Moomin Bakery and Café /ムーミン ベーカリー&カフェ
Address: Tokyo-to, Bunkyo-ku, Kasuga 1-1-1, Tokyo Dome City LaQua 1st floor
東京都文京区春日1-1-1 東京ドームシティ ラクーア 1F
Open 8 a.m.-10:30 p.m.
Source [jin115.com] [thecherryblossomgirl.com] [designtaxi]