I think by now, everyone knows that vending machines are everywhere in Japan. So rather than beat a dead horse, if you really want to find pictures of interesting vending machines, then I suggest you follow this link to the greatest collection of Japanese vending machines on the internet.  For everyone else, all you have left is this fantastic piece of literature that just screams Pulitzer(not).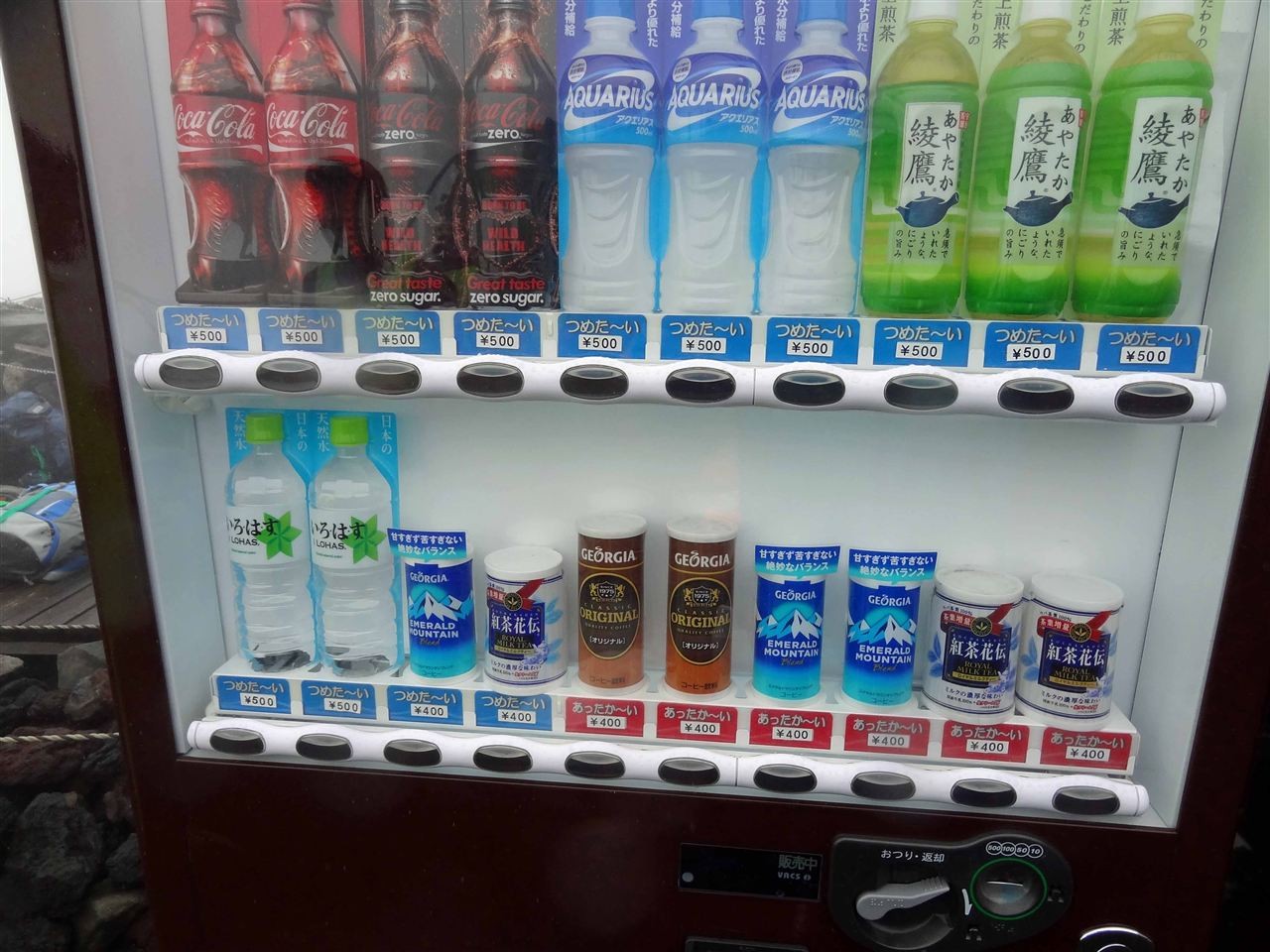 According to Japanese internet forum, 2ch, "ridiculous" prices were found at a vending machine atop Mt. Fuji. With mineral water priced at 400 yen($3.37 USD) and Coca-Cola at 500 yen($4.21) the Japanese interwebs went buck wild about these preposterous prices.
A graphic detailing why the prices were so was made available to anyone who was wondering. Apparently, the higher you go, the more difficult it is to get the products up the mountain, hence the more expensive it us.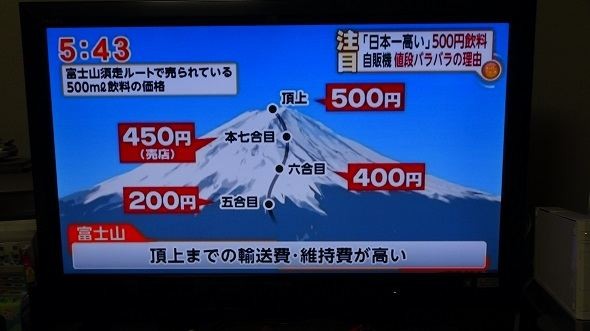 In the grand scheme of things, getting a working vending machine atop a mountain can be pretty challenging. We aren't talking about the shopping mall on top of Victoria peak in Hong Kong, this is a mountain that is devoid of any cable cars or electricity or anything that looks like it can support a vending machine. So I guess, $4 for bottled water isn't that unreasonable. Heck, I've seen more outrageous prices at a 49ers home game at the new stadium. If anything, bring your own damn water up the mountain if its too expensive. Problem solved.
Source [ettoday] Picture Source [flickr]